Site Selection
Companies benefit from our low cost of doing business, with market rates on a lease or purchase ranging from $ per square foot for a build-to-suit site, and one of the lowest property tax rates in Florida. The county also offers excellent transportation and supply chain networks. Please click here, or on the "Sites & Buildings" icon, to access our ZoomProspector website, which offers property search tools along with a wealth of business data intelligence.

TESTIMONIALS
We are fortunate to have a wide variety of businesses, and industry clusters, in Indian River County. Click on the video links below to see why these industry leaders chose Indian River County as their business location.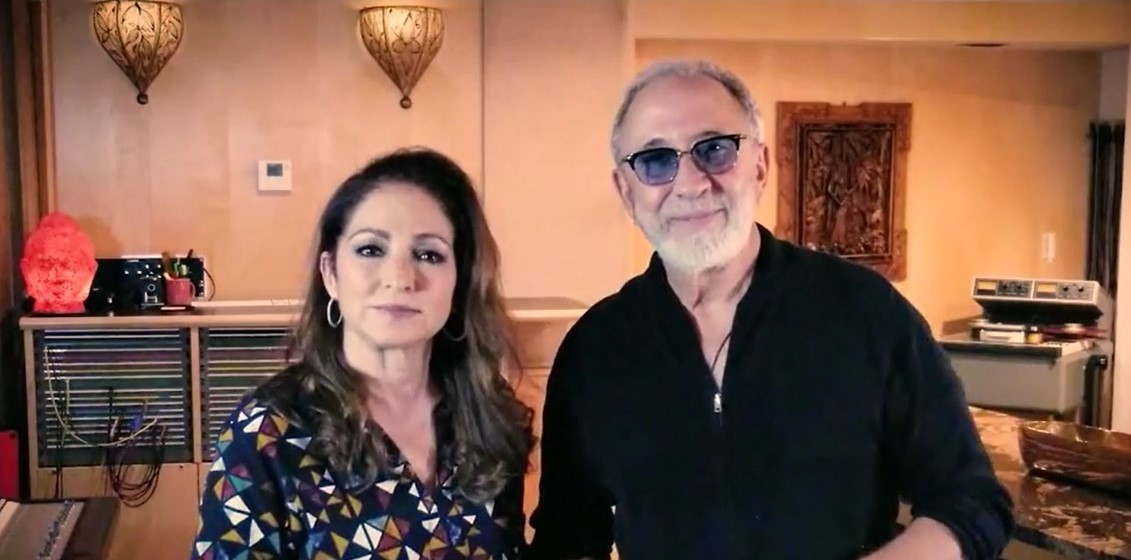 This video, released by the Vero Beach Regional Airport, outlines the benefits of locating or expanding your business to one of their build-to-suit sites. Your neighbors will include Piper Aircraft, Sun Aviation, Skyborne Academy and Paris Air flight schools, Corporate Air, plus Indian River Distillery and Walking Tree Brewery. A U.S. Customs facility is now under construction, anticipated to open in mid-2024.
BUSINESS ASSISTANCE
We will assemble a Business Assistance Team tailored to your business needs. Whether you have a new business, or you're expanding or relocating to Indian River County, our team of professionals will assist in streamlining the entire permitting process from new construction to building renovations. Working with our resource partners such as Indian River State College and CareerSource Research Coast, assistance is also available in hiring and training new employees, often with training costs offset by state grant funds.
For businesses or employees relocating to Indian River County, the Chamber provides assistance to familiarize you with real estate (industrial, commercial, residential), schools, services available, the medical community, local government agencies, community organizations, recreation and cultural opportunities.
The map below illustrates the primary industrial areas in Indian River County.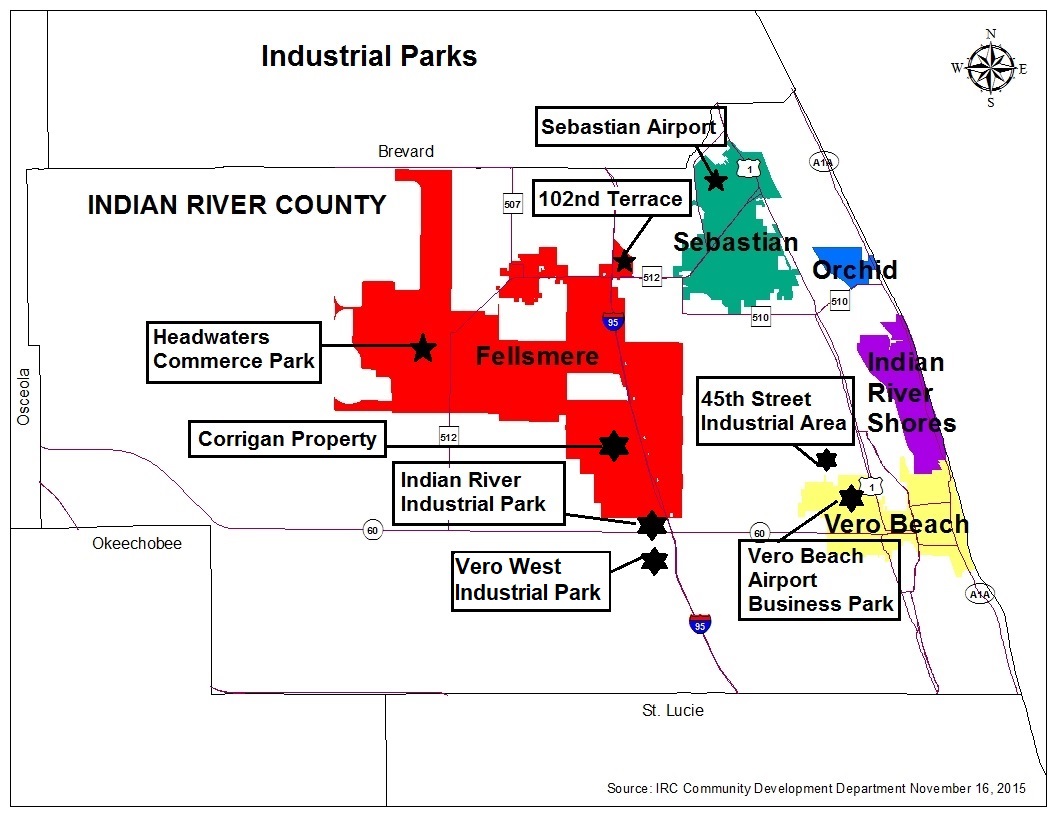 Indian River Industrial Park: SR60 & I-95, Vero Beach
90 acres available; Industrial zoning; Infrastructure in place
Anchor tenant - CVS warehouse/distribution
Vero West Business Park: SR60 & I-95, Vero Beach
49 acres; Industrial zoning; All infrastucture in place
Vero Beach Regional Airport: Vero Beach
Appx. 100 acres; Industrial zoning, aviation and non-aviation use
Anchor companies - Piper Aircraft; Sun Aviation; Skyborne Airline Academy
45th Street Industrial Park: 5275 45th St., Gifford
Newly constructed and secure industrial park, fully gated with security monitoring equipped with motion lights and cameras; multiple building sizes available; 12x14 ft bay doors; 18-24 ft ceiling heights
Sebastian Municipal Airport, Sebastian
80 acres; Industrial zoning
Anchor tenants - Whelen Aerospace Technologies; Skydive Sebastian
Headwaters Isles, Fellsmere
17,000+ acres; Commercial, industrial, agriculture; 250-acre industrial park for Phase 1
Corrigan Property – North of SR60, both sides of I-95, Fellsmere
4,500 acres; Commercial, agriculture, residential