Partners & Programs
The Economic Development Office works with Enterprise Florida, our state economic development office, and national site location advisors to offer site-specific information as related to their client company's proposed relocation or expansion plans. We invite you to visit our property search website, www.indianriversites.com, to view available office and industrial buildings/sites plus the wealth of business intelligence data available on the site. We also partner with local governments to provide a seamless transition for new and expanding businesses in Indian River County looking to build a new facility or expand on their existing site.
Economic Leadership Alliance
We offer our private-sector partners an opportunity to invest in our economic development activities by providing annual financial commitments through the Economic Leadership Alliance program. These funds are used solely for the purpose of recruiting new business to our area and strengthening our existing economic base. We thank all of the new investors in our ELA program, and offer a special appreciation to those who have increased their levels of investment.
Indian River County Government offers eligible companies expedited permitting for new construction or a planned expansion. Site plans and building permit applications can be reviewed simultaneously to get your company operational within the quickest time possible.
Florida Power & Light (FPL) offers an Economic Development Rider to encourage commercial customers to expand or locate new businesses to communities served by the utility. New or expanding businesses that add a minimum of 350 kW of new electric load and create at least 25 new jobs per 350 kW of added load can apply for the discounted economic development rates. FPL offers an additional incentive to target the re-use of existing vacant property. For more information, please contact FPL's Office of Economic Development 561-694-4272.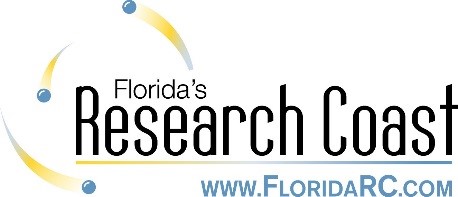 We are a founding partner in Florida's Research Coast Economic Development Coalition (FRCEDC), a regional economic development organization encompassing the four counties of Indian River, St. Lucie, Martin and Okeechobee. Partner members are the primary economic development organizations in each of the counties and the President/CEO of CareerSource Research Coast, our workforce support agency covering the region. Partners collaborate to promote the region for new business rather than compete with one another.
CareerSource Research Coast is a private, non-profit, Florida corporation covering the tri-county region of Indian River, St. Lucie and Martin counties. The agency is chartered by the State of Florida to create and manage a workforce development service delivery system responsive to the needs of businesses and jobseekers. CareerSource Research Coast maintains four Career Centers located throughout the region to assist jobseekers plus two additional mobile units.
Indian River State College
Indian River State College has earned a statewide reputation for excellence. Dedicated to the success of each student, IRSC offers over 150 programs leading to Bachelor's Degrees, Associate Degrees, Technical Certificates and Applied Technology Diplomas. Continuing a 50-year tradition of responsiveness to community needs, IRSC is committed to advancing the educational, cultural, career training, workforce, and economic development of its surrounding area. IRSC is recognized as a key partner in the continuing development of Florida's Research Coast region and as a national model for innovative use of technology in education.

Enterprise Florida, Inc.
Enterprise Florida, Inc. (EFI) is Florida's private/public statewide economic development agency, with offices in Tallahassee, Orlando, Miami and abroad. EFI oversees the state's incentive programs, works with local economic development organizations on domestic and international investment projects, and provides local partners a long-range vision plan.
Florida Economic Development Council
The Florida Economic Development Council is the statewide professional association whose members represent workforce, community development and economic development. Its primary roles are to:
- Educate - sharing information with economic development professionals on changes or updates on state programs
- Advocate - promoting sound economic development policy in the Legislature
- Connect - offering opportunities to share best practices and resources with colleagues around the state