Transportation
Indian River County is located on the central east coast of Florida, in the area commonly known as the Treasure Coast and as the gateway to our tri-county region. We are within 3 hours of 90% of Florida's population – that's nearly 19 million people as your target market.
Major Roadways
The primary north-south highway through Indian River County is Interstate 95, less than 10 miles from the county's population centers. The FL Dept. of Transportation has begun the process of planning

a new interchange at I-95 and Oslo Road

in the south end of Indian River County. Construction is slated to begin Summer 2023, with completion Dec. 2026. Click here for project details.
U.S. Highway 1 is the historic business route that runs directly through the county's urban centers.

​State Road 60 is the main east-west artery between Vero Beach and the Tampa Bay area, on Florida's west coast, with Florida's Turnpike just 30 minutes away.

​County Road 512 provides easy access to industrial and residential sites in Fellsmere and Sebastian, including the Sebastian Municipal Airport

Airports
Indian River County has two airports, Vero Beach Regional Airport and the Sebastian Municipal Airport. Both have attractively-designed terminal buildings offering office and meeting space for local and prospective businesses. They both also offer many landside and airside development opportunities.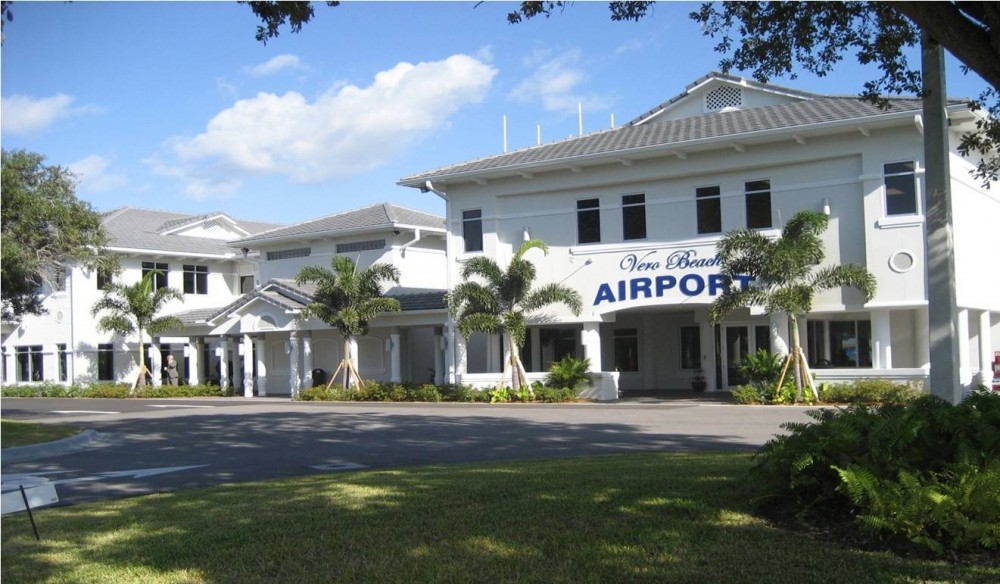 The Vero Beach Airport was recently named the #1 General Aviation Airport in FL. It offers commercial air service through Breeze Airways with direct non-stop flights to Hartford, CN; Westchester, NY; and Norfolk, VA. Additional destinations will be added soon.
The airport has three active runways, the longest of which is 7,314 feet and 100 feet wide.
The airport's major tenants include Piper Aircraft, Sun Aviation, and Paris Air. Corporate Air., also a major tenant, offers an on-site U.S. Customs facility.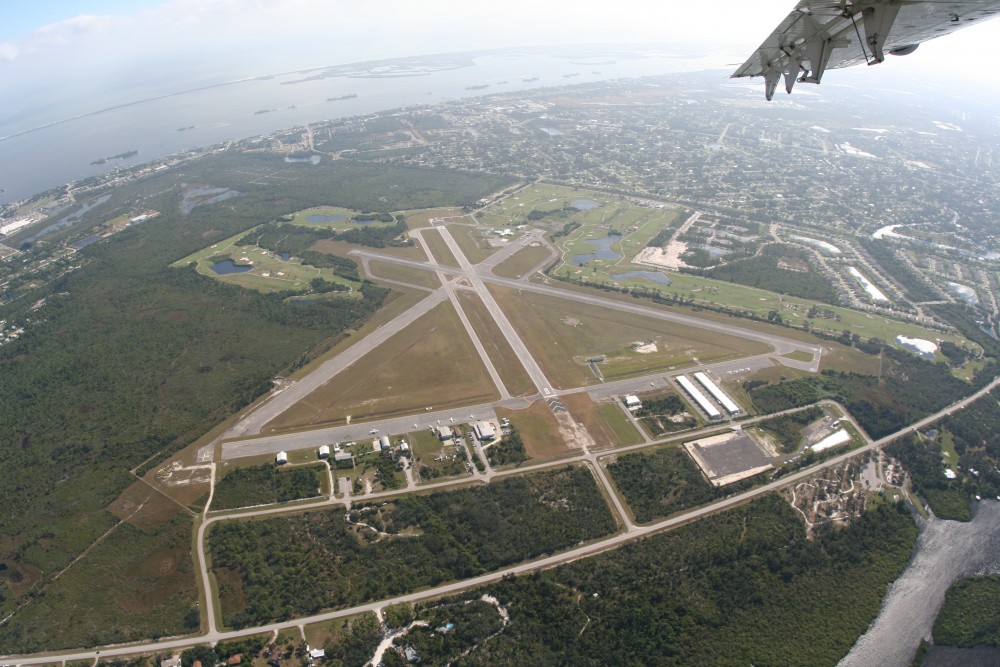 Sebastian Airport is a General Aviation facility, regarding itself as a "boutique" airport serving primarily small personal and corporate aircraft. The airport has two active runways: RWY 4-22 and RWY 8-26, the longest of which is 4,000 feet. The airport's major tenants are Whelan Aerospace Technologies, and Skydive Sebastian.
Business owners and residents in Indian River County have several other options to access domestic and international commercial flights:
Melbourne International Airport
Located 40 minutes north of Vero Beach, Melbourne Airport is a full service facility. Delta Air Lines, United, and American Airlines offer nonstop jet service to Atlanta with daily connections to over 500 destinations in 94 countries.

Orlando International Airport
Just 90 minutes from Vero Beach in Central Florida, Orlando Airport is designated a large hub airport by the FAA. Single-plane service is available to almost 100 cities world-wide.


Palm Beach International Airport
Located an hour south of Vero Beach, Palm Beach Airport has 16 commercial and commuter airlines currently operating.

Miami International Airport
Located 3 hours south of Vero Beach, there are over 80 airlines serving Miami Airport to approximately 150 destinations around the globe.
Ocean-Access Ports
Port Canaveral is a 45-minute drive north from Vero Beach, focused on maintaining uncongested connectivity for the cargo market. The Port is located 13 miles east of I-95, with direct access via State Road 528. It has two ship-to-shore cranes able to handle 40.6 metric tons and move 30-40 containers per hour.
Port Everglades is located about 2 hours south of Vero Beach, near Fort Lauderdale. It is one of the busiest cruise ports in the world, and a leading container port in Florida - among the most active cargo ports in the U.S. Many Indian River County businesses utilize this port for their import/export needs.
Rail
The Florida East Coast Railroad (FEC) operates 351 miles of mainline track along the east coast of Florida and runs through the heart of Indian River County, parallel to U.S. Highway One. With interchanges of Class I carriers, NS and CSXT, the reach of the FEC is expanded throughout all of North America. FEC moves major carload commodities of aggregate, automobiles, lumber, farm products, food and kindred, and machinery. A switching station in nearby Fort Pierce to our south allows continuous freight movement along the Eastern Seaboard.